NM Climate Center
Welcome to the Office of the New Mexico State Climatologist. This website provides weather and climate information to our community members. Below are the most current observations from our ZiaMet weather station network, the current CoCoRaHS precipitation map, and the US Drought Monitor map for New Mexico.
ZiaMet Network Data for 22 October 2021
Data is based on the most recent five minute data collected from the ZiaMet network. Data is provisional and should not be used in legal proceedings.
View Network
Cooperative Observer Program
The Cooperative Observer Program is a network of weather stations operated by volunteer observers for the National Weather Service collecting daily weather data.
View Network
FAA Weather Stations
Stations primarily used for aviation weather. This website only provides daily data for this network.
View Network
Soil Climate Analysis Network
The Soil Climate Analysis Network is operated by the USDA NRCS National Water and Climate Center in Portland, OR with assistance from the USDA NRCS National Soil Survey Center in Lincoln, NE.
View Network
Today's CoCoRaHS Map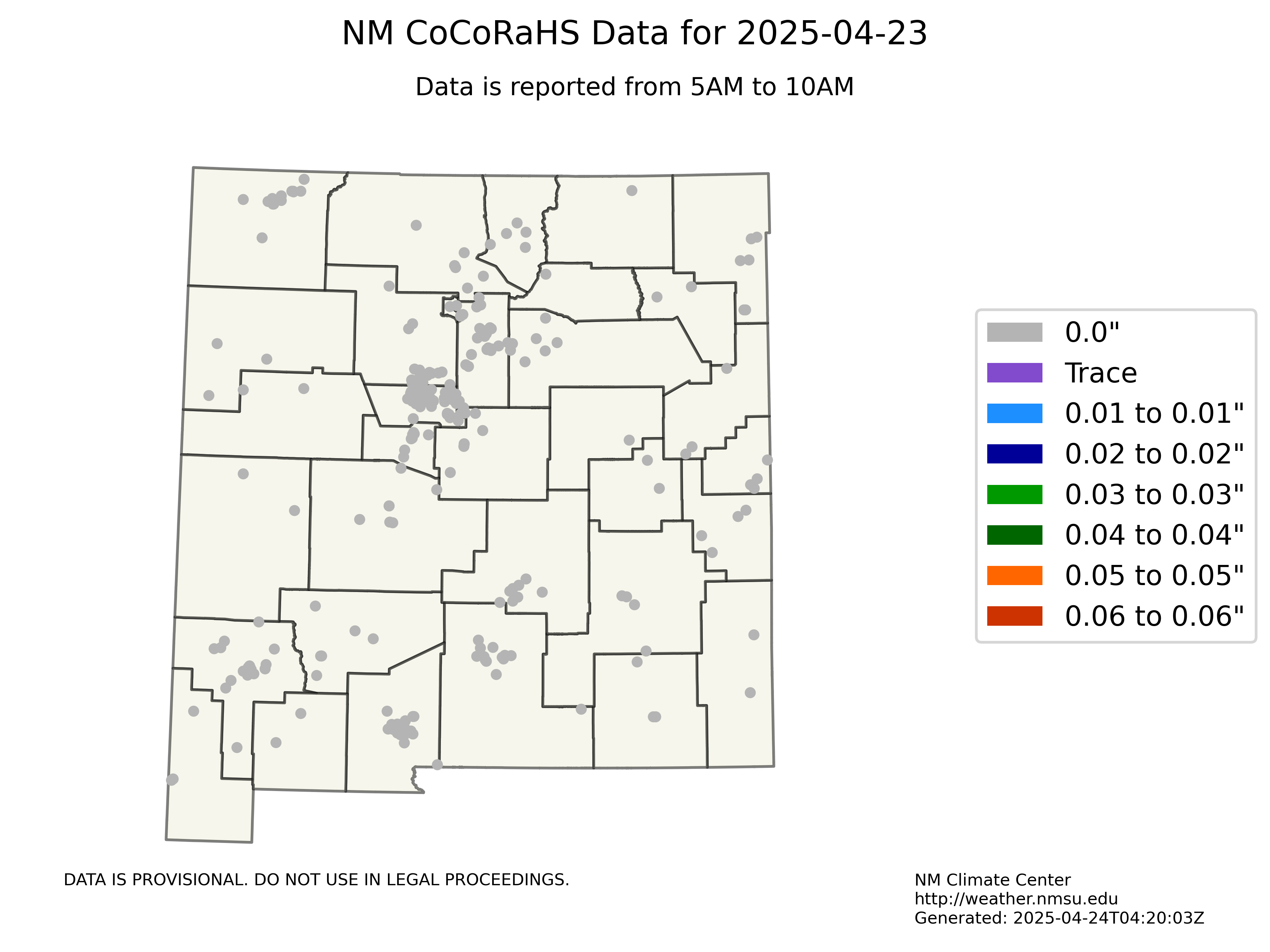 Drought Status